RY9120 General Description:
The RY9120 is a high frequency, synchronous, rectified, step-down, switch-mode converter with internal power MOSFETs. It offers a very compact solution to provide a 2A continuous output current over a wide input supply range, with excellent load and line regulation. ECOT control operation provides very fast transient response and easy loop design as well as very tight output regulation.
The RY9120 requires a minimal number of readily available, external components and is available in a space saving SOT23-6 package.

RY9120 Features:
Wide 4.5V to 17V Operating Input Range
2A Continuous Output Current
500KHz Switching Frequency
ECOT Mode Control with Fast Transient Response
Built-in Over Current Limit
Built-in Over Voltage Protection
PFM Mode for High Efficiency in Light Load
Internal Soft-Start
110mΩ/70mΩ Low R DS(ON) Internal Power MOSFETs
Output Adjustable from 0.6V
No Schottky Diode Required
Short Protection with Hiccup-Mode
Integrated internal compensation
Thermal Shutdown
Available in SOT23-6 Package
-40°C to +85°C Temperature Range

RY9120 Applications:
Digital Set-top Box (STB)
Tablet Personal Computer (Pad)
Flat-Panel Television and Monitor
Wi-Fi Router / AP
Digital Video Recorder (DVR)
Portable Media Player (PMP)
Cable Modem / XDSL
General Purposes
RY9120 Typical Application Circuit: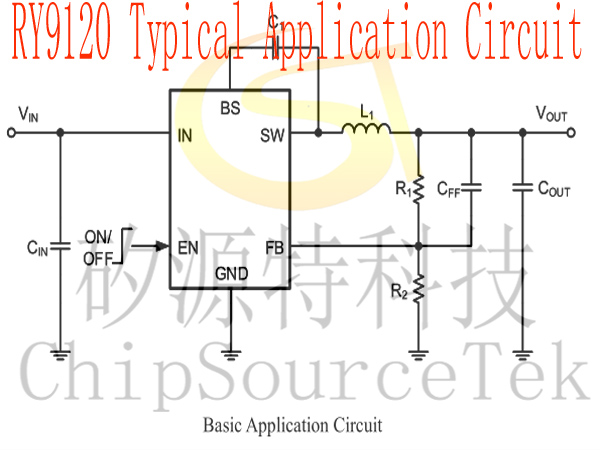 RY9120 Pin Description: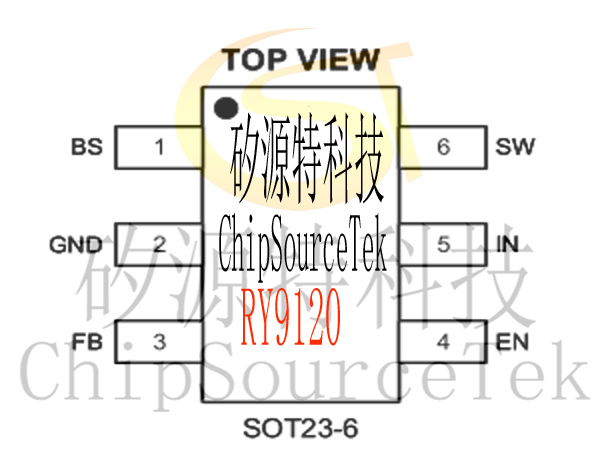 RY9120 Pin Configuration: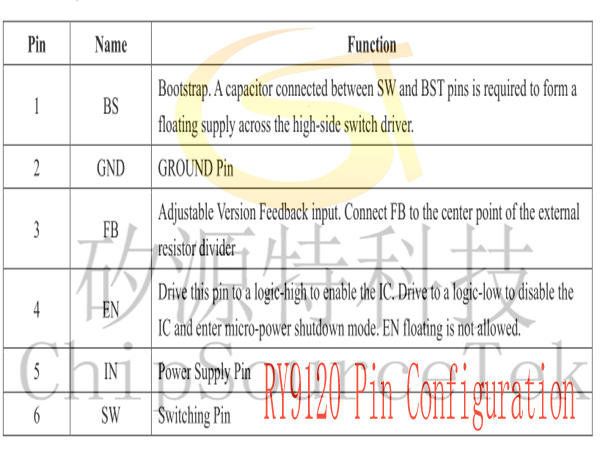 RY9120O Order Information:
Marking

Part No.

Model

Description

Package

T/R Qty

CCYLL

70301120

RY9120

RY9120 ECOT Buck, 4.5-17V, 2A,

500KHz, VFB 0.6V, SOT23-6

SOT23-6

3000PCS
RY9120O Functional Block Diagram: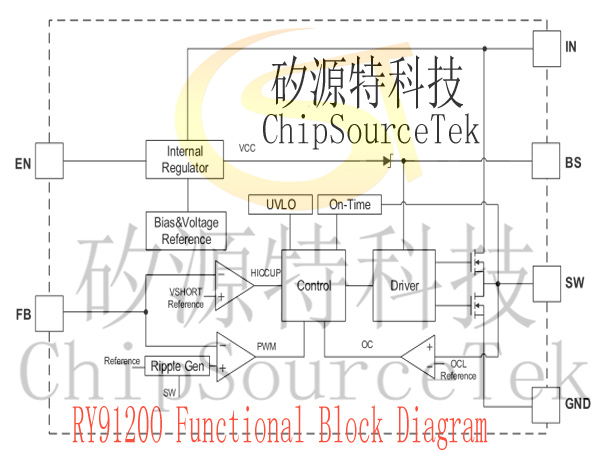 RY9120O Package Description